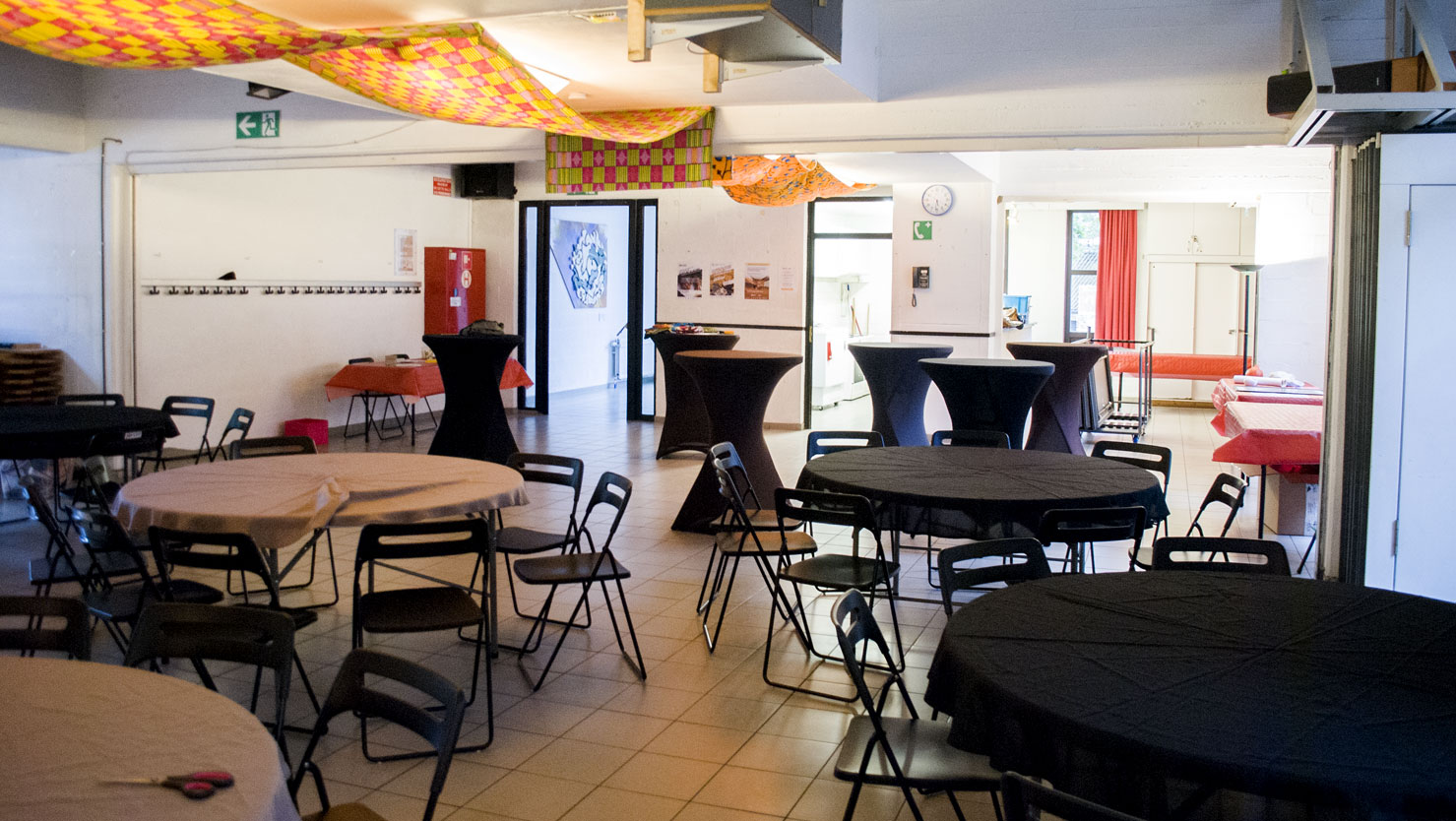 In this time of crisis, you are looking for a spacious venue for your meetings, gatherings or events of all kinds, which can allow for the observance of sanitary measures.
The main room at Centre Placet is 284 m2 to allow you to organize your event in complete peace of mind.
UPDATE OF 23 APRIL 2021 : DUE TO THE SANITARY MEASURES ENACTED BY THE BELGIAN FEDERAL GOVERNMENT AND ITS APPLICATION BY UCLOUVAIN AS THE OWNER OF THE HALL, NO OCCUPANCY IS ALLOWED UNTIL FURTHER NOTICE


The entire Placet team is proud to count you among its many partners.

Centre Placet's main hall is a multi-purpose space for 218 people and is available for rent for activities and associative, academic, family or sports projects. Preferential rates are granted to associations that are partners in Placet's projects, to UCLouvain student kots and to residents of Centre Placet for their collective or private activities.
The room's occupancy policy has taken a new direction, it will be less allocated to private rentals but, depending on availability, it can accommodate projects related to North-South relations (conferences, film screenings, intercultural meals, etc.) or in connection with UCLouvain.
Foreign students, UCLouvain, partner associations and not-for-profit organisations, project kots, social projects, communities of different nationalities will be welcome in accordance with arrangements to be defined in consultation with Placet.
Rental rates
The rental rates for the Placet Grand hall differ in two ways :
The purpose of your activity;
Intercultural, socio-cultural, educational or recreational character
The organizations that rents the space;
- the project kots (6€ to 22€/hour)
- UCLouvain student organisations (6€ to 22€/hour)
- Non-profit organisations (14.5€ to 34€/hour)
- For any other person or organization (24€ to 36€/hour
Enclosed are the rules of procedure (FR)

Please contact Baptiste Mertens for more information : This email address is being protected from spambots. You need JavaScript enabled to view it.
Calendar of the hall